About Us » Corporate Info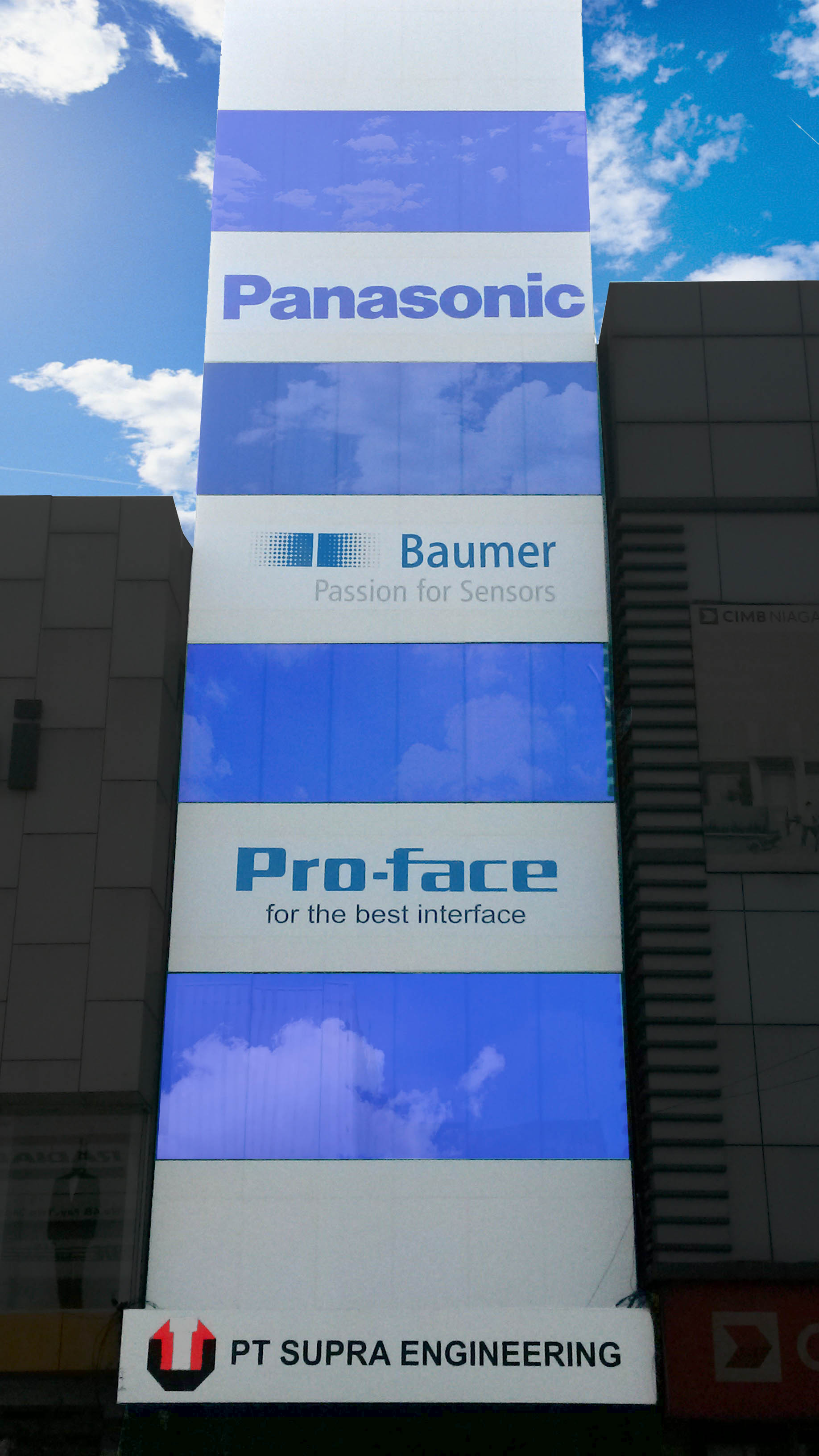 PT. Supra Engineering was established in 1993 as a subsidiary of Supra Group. PT Supra Engineering was made up and registered by Notary Jacinta Susanti SH, under notary act number 10 and is dated 13th October, 1992. This notary act was legalized by the Ministry of Justice of the Republic of Indonesia under decree number C2-14137 HT.01.01.Th 1993 and is dated 21st December, 1993. In line with the Law, we have another permits to do our business such as SIUP, TDP, API, etc.
According to the deed, intent, purpose and business activity the Company is doing business focuses on the customize design for solution of automation industry system (automotive, packaging, foods and beverages, etc.) and the sales of technical products for automation.
Our main products are :
| | |
| --- | --- |
| BRAND | PRODUCTS |
| PANASONIC | SENSORS, VISION SYSTEM, LASER MARKER |
| BAUMER | SPECIFIC SENSORS, VISION SYSTEM, ENCODERS |
| PRO-FACE | HMI, INDUSTRIAL PC |
| BOSCH | CONVEYORS, PROFILES |
| SCHMIDT Feintechnik | PNEUMATIC, HYDRO PNEUMATIC, MANUAL PRESS SYSTEM |
| KUBLER | ENCODERS, SAFETY MODULE, HOUR METER, PULSE & PRESET COUNTER, POSITION DISPLAY, PROCESS CONTROL, TEMPERATURE DISPLAY & CONTROLLER, SLIP RING |
| MOOG | SERVO VALVE, DIGIPACK CONTROLLER, SLIP RING |
| NOVOTECHNIK | POSITION TRANDUCER, ROTARY SENSOR, SIGNAL PROCESSING, POTENTIOMETRIC |
| COGNEX | BARCODE, VISION SYSTEM |
| VST | LENSE & LIGHTING SYSTEM |
| DIT | IONIZER |
| KATORO ELECTRONIC | BOWL FEEDER SYSTEM |
| TOHO | DIGITAL CONTROLLER, TEMPERATURE SENSOR, PROBE CARD |
PT.Supra Engineering has located its display room, and warehouse facilities in the CBD of Jakarta. Customer service is the main focus of our experienced engineers, who are supplying our customer requirements with competitive prices, technical support and high quality products.
Our company's Vision is :
ü To become the best automation solution company in Indonesia
Our company's Mission is :
ü To combine aggressive strategic sales and marketing with quality products and services at competitive prices to provide the best insurance value for consumers.
To perform consistently and deliver value-added solutions and services to our customers with the highest level of quality. In the process meet or exceed customer expectations.